In 2014 we will celebrate the 5th ShareCamp in Munich. (23rd — 25th of May 2014) Don't panic; the registration isn't opened yet. However, you should check out our new website at born2share.com and get the latest information about the event.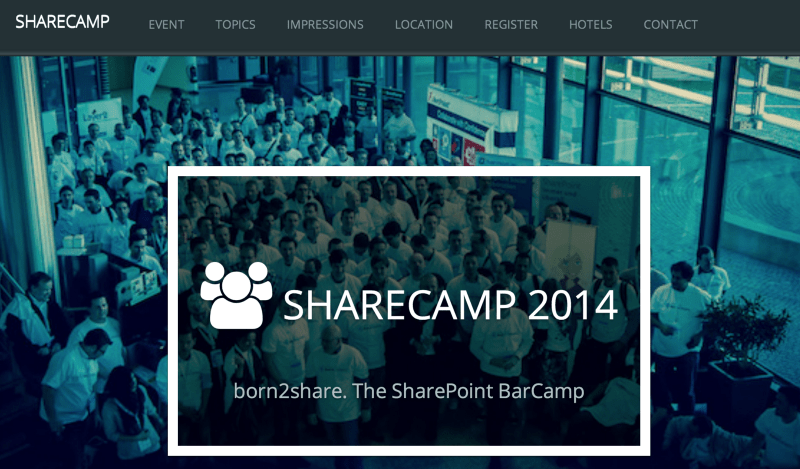 I'm thrilled to say that we'll again be able to host the ShareCamp for 200 attendees! Moreover, it's all for free.
An entire weekend full of SharePoint.
SharePoint by Day and SharePints by night!
See you in Munich